Merry Christmas from all of us at EDUSELL !

This Christmas... leave your car keys in the drawer...
put the kettle on instead!

Beat the chaos, beat the traffic, order online and let us deliver your orders within the week!

Happy shopping!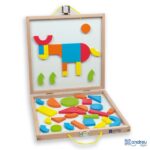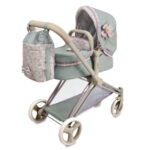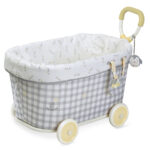 Your beautifully decorated classroom starts here!
Whether you just need a few charts or bulettin boards to decorate your classroom, different kind of rewards to encourage your students, cushions for your reading corner or essential classroom stationery... we're here to provide you with all your classroom must-haves!
Anthing SENSORY
under one virtual roof
From chewables, to wobble cushions, therapy balls, fidgets as well as large equipment for multi-sensory rooms, our stores are full to the brim with anything SENSORY!
Does your child's
language need a boost?


Well... you couldn't have come to a better place! With a speech & language therapist managing our business, our stores are full to the brim with all kinds of language therapy material ... If you see it in your therapist's clinic... you can definitely find it here 🙂
We specialize in SENSORY ROOM set-ups including rooms funded by the Government's Housing Authority
SENSABILITY SCHEME.
Contact our team for details.
Why choose Edusell?
St.Albert the great College, Valletta
Safety is a key priority for any school.  Edusell have provided us with materials which rise to the occasion in this respect through projects in our gym and multi-sensory area in particular.  The safety aspect is coupled with pleasing to the eye colours and good service to boot.
Mr. Mario Mallia
Head of School
I just wanted to say a big Thank you to the staff at Edusell. You are doing a really good job and I am always very well served by you. Your online shop is awesome and detailed very well.. We appreciated their help and attention when we needed to ask them about their products . Once again , Thank you
Ms. Joana Grech
Kindergarten Educator
Mother and Toddler Group – Zabbar
Minn qalbi nirringrazzja lil  Diana, Paul u l-haddiema tal-Edusell ghall-ghajnuna u l-interess li hadu biex akkwistajna t-twapet ghat-tfal tal-Mothers' and Toddlers' Group tal-Parrocca ta' Haz-Zabbar. Napprezzaw il-pariri li tawna u li zammew il-kelma taghhom meta kellhom jaslu t-twapet. Grazzi u nittamaw li ma ndumux ma nergghu nahdmu maghkom. Nirrakkomandawkom!
Ms. Maria Micallef
Zabbar Parish
Such a great service… Super efficient and friendly approach indeed ! Would highly recommend due to d good quality of goods even plastic is great quality… They r hard wearing and safe yet very educational to our little ones ! Thumbs up for one superb service and product quality

Ms. Daniela Grech
Mother
Gozo College Sannat Primary and Special Unit
I have been a client of Edusell for the last six years.  Their products may appear to be more expensive than those of their competitiors.  However, time has shown that spending money at Edusell is money well spent.
Their products are good and durable.  The most important aspect of dealing with Edusell is their efficiency and their customer-friendly approach.  If you want value for money shop at Edusell.
Ms. Pauline Grech
Head of School
Edusell has a very high quality educational resources and a vast choice for all ages. I am very satisfied with the service and resources bought. I recommend it to everyone.
Ms. Graziella Grech
Kindergarten Educator
As an LSE I use many different resources. I recently discovered EDUSELL Not only do they have the best educational toys for my work but they also have educational toys for personal use. The owners Paul and Diana are very helpful and are also there to answer one's questions with regards to their products. I will surely be ordering more educational toys from them not only for my work but also as my daughter as she gets older.
Ms. Abigail Borg
LSE
I have always been satisfied with Edusell's products – they are very appropriate for my line of work, engaging and extremely durable. Thoroughly recommended!
Ms. Kirsten Pulis
Speech Language Pathologist
I am a Speech-Language pathologist and have ordered from Edusell , quite a few times for the speech clinic situated in a school.Their service, delivery and after sales communication is impeccable.Diane knows the materials well and can give the best advice about what to choose for different ages and skills.Well done Edusell.
Ms. Simone Alamango
Speech Language Pathologist
What a brilliant online shop! As a Speech Language Therapist I have bought several resources to be used during speech therapy sessions. I love that there is such a great selection of toys and resources to buy and that they are of high quality and safe to use with my clients. Both children and myself enjoy using these brilliant resources. On top of that, toys were always delivered on time by a very dedicated and professional team!
Ms. Yana Baldacchino
Speech Language Pathologist
I am an educator in the early years and I have been using Edusell's products since they were launched . I used them daily from the weather chart and the seasonal trees. Their number line with corresponding item cards .
Their products are durable and very child friendly and safe to use.
Ms. Sharon Darmanin
Kindergarten Educator
Bee-smart Childcare Centre
Would highly recommend Paul (Edusell) since he always managed to help us with our childcare needs. Durable equipment, modern, safe and secure for our children.'
Ms. Maria Galea
The resources I have bought have supported my child to work on fine motor and gross motor skills, as well as a source of alternative learning. The service offered was impeccable both as regards giving advice and with timing of delivery of items.
Ms. Claire Abela
Parent
L'Ecole Childcare Centres
L'Ecole Childcare Centres have been Edusell's clients for many years, we have purchased products and furniture for all our centres from Edusell.  The products are of great quality, great colours and there is a large range of products to choose from.  The owner Mr Paul Spiteri has always given us great customer service and also great after sales service.  We will definitely keep using his service and we truly believe that each childcare centre should do so too, as everything is super quality and safe for each child's needs.
Ms. Bettina Vilhjalmsson
L'Ecole Childcare Centres
At MRC St. Paul's Bay Primary School we have been availing ourselves of a large range of learning resources from Edusell Malta. They have even provided us with works related to safety for our learners. The products are of the highest quality and after-sales service is impeccable. Would like to thank them for always supporting our educational initiatives.
Mr. Ethelbert Fenech
Head of School, St. Paul's Bay Primary School
As Head of School dealing with Edusell was always a pleasure . Their customer care is impeccable and they take their business seriously with enthusiasm. Products are always of great quality and delivered on time. Thanks for Edusell for brightening our schools with the right resources .
Ms. Josette Dalmas
Head of School, Qawra Primary School
I just wanted to share with you how pleased I am with all the items purchased from Edusell!!. As a teacher, I found their teaching aids very useful and child friendly. They are of very good quality and also very appealing to the students. Now, as an Assistant Head I had the opportunity to work closely with Diane in order to buy amazing resources suitable for Early Years classes. I would like to thank Edusell for all the time they spent sharing information, answering questions and making suggestions. Your patience was much appreciated. The delivery men were always friendly and professional. It was an overall great experience working with you and I highly recommend Edusell to other schools. Thanks again!
Ms. Graziella Scerri
Assistant Head of School, Sliema Primary School
Edusell is the online shop I turn to whenever I need any gifts and also whenever I need some resources to brighten up my lessons. The people behind this shop are extremely helpful, kind and efficient. They are very patient and so well informed about their products. They are always happy to help and serve the clients. Truly recommended!
Ms. Mattea Muscat Gauci
P.S.C.D. Teacher